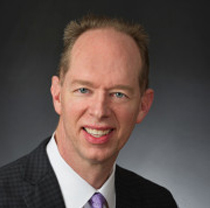 Pete Sorensen
M.D.
"My love of medicine and the joy I experience, operating on and treating patients, keeps me focused on providing the best care I can for my patients and their families."
MD: Drexel University School of Medicine 1991
Awards:Top 5 Navy Otolaryngologist
Diplomate: American Board of Otolaryngology/Head and Neck Surgery, 1999
Residency: National Capital Consortium of Otolaryngology/Head and Neck Surgery, 1998
Internship: General Surgery, National Naval Medical Center, 1992
BS: University of Vermont, Biochemistry and Animal Sciences, 1983
Awards and Recognitions
Top 5 Navy Otolaryngologist
Admiral Zimbal Award for Best Residency Program Director
Meritorious Service Medal
Awarded full Cancer Committee Accreditation with Honors by the National Certifying Board

A LEADER IN THE PROFESSION
Captain Sorensen enjoyed a 22 year career in the United States Navy. During his tenure he served as the Residency Program Director, and The Chairman of the Departments of Otolaryngology at the National Naval Medical Center and the Walter Reed Army Medical Center. While there, he served as the Chairman of the Cancer Committee and as the Cancer Liaison Physician. He was appointed the Navy Otolaryngology Specialty Leader and served at the pleasure of the Surgeon General. Even in his retirement from the Navy, it has been his ongoing privilege to serve our Nations Leaders
Member:
American Academy of Otolaryngology/Head and Neck Surgery
Society of Military Otolaryngology
Assistant Professor of Surgery: F. Edward Hebert School of Medicine
Assistant Professor of Surgery: Uniformed Services University of Medicine
AUTHOR AND LECTURER
Throughout his career he has remained active in publishing and research. Dr. Sorensen keeps an active practice in lecturing both staff and residents, including at nationally recognized meetings.
"For years I have told my students, 'You are never finished practicing your craft. Spend time and listen to your patients, they will teach you everything you need to know."
HIGHLY RESPECTED BY HIS PEERS
"Successful specialty care starts by developing trusting relationships with the primary care providers who entrust me with their patients. I have spent years fostering this philosophy in our medical community."