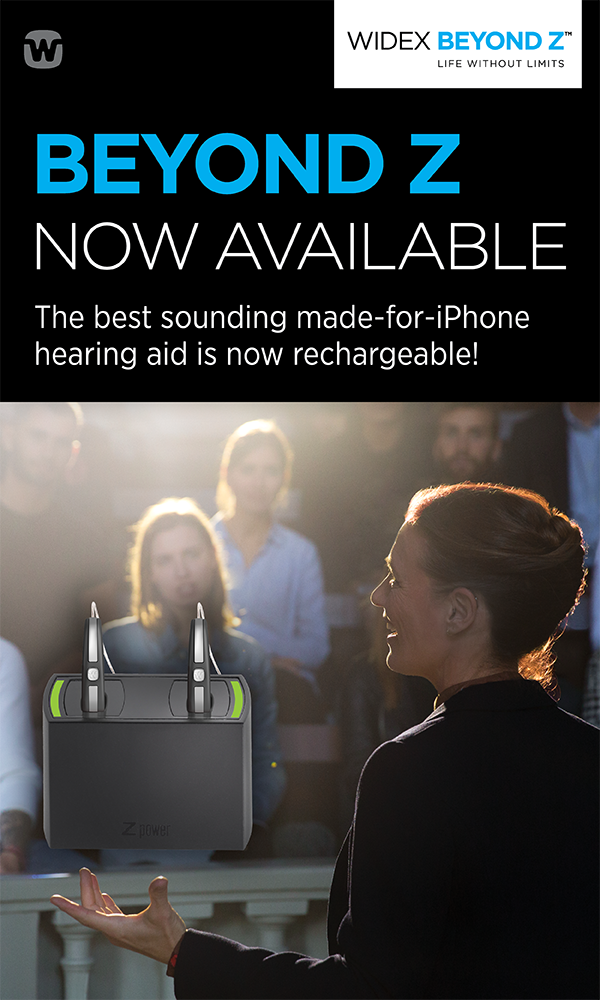 Hearing loss can affect many aspects of an individual's life including work, family, and personal relationships. Treating a patient's hearing loss, including hearing aids, can not only provide clearer speech quality but improved quality of life.
According to the Better Hearing Institute, many patients receiving treatment with hearing aids show improvement in their interpersonal relationships and social lives. Studies have shown that patients who wear hearing aids are less likely to develop depression and dementia. They also experience less frustration, anger, anxiety, and fatigue because they have far fewer communication difficulties. Better hearing helps people to stay independent and self-sufficient.
Our audiologists will work with you to find the correct solution for your hearing needs. We offer a wide range of hearing aids from several reputable manufacturers.

Hearing loss affects one in every seven people. It is a common disability with numerous causes that can affect children through the elderly. It can result in serious challenges in learning and effective communication. Hearing loss in children can result in speech and learning delays. Recently, research has demonstrated that untreated hearing loss in the elderly population can lead to early onset Alzheimer's and dementia. With a simple doctor visit and hearing testing, we can diagnose and treat most causes of hearing loss. Our on site audiologists are expert at testing hearing and fitting comfortable, low profile hearing aids. There is a world of sound to experience.
Facts About Hearing Loss
How Do We Hear?
When a person speaks or something makes a sound it creates vibrations or movement of the air. This movement of the air enters our outer ear, through the ear canal and hits our eardrum which causes it to vibrate. The eardrum is connected to three small bones in the middle part of the ear and those also begin to move.
The last of the three bones is connected to the inner or nerve part of the ear. The inner ear is shaped like a conch shell and is filled with fluid and hair-like nerve endings. As the last bone of the middle ear moves it sets the fluid in the inner ear into motion, which makes the hair-like nerve endings wave back and forth. This waving movement creates an electrical impulse along the hearing nerve. The brain interprets the electrical impulse as sound.
Hearing loss can occur along any part of this process. Excessive wax in the ear canal, fluid in the middle part of the ear (ear infection), or issues with the bones of the middle ear can block the vibrations from getting in. Once these issues are remedied though, hearing in most cases returns to normal.
The more common type of hearing loss for people as they age or are exposed to loud sounds is sensori-neural or nerve type hearing loss. This type of hearing loss originates in the inner or nerve part of the ear and is due to a wearing away of the hair-like nerve endings. Over years of use or from very loud noise exposure these nerve endings begin to break and essentially wear out. Once the nerve endings are worn out and damaged they do not grow back or repair themselves.
Why can I seem to hear but not understand some people when they talk?
The sensori-neural type of hearing loss described above usually begins as a high pitch, or high frequency hearing loss. What you may notice is that people are loud enough, but you cannot quite understand the exact words.
Speech occurs over a range of frequencies, low frequency (vowels) through high frequency (consonants). Vowels lend volume to speech while consonants lend the clarity to speech. If you cannot hear the consonants, it is very difficult to understand what is being said.