F.A.Q
---
How can physical therapy help me with my balance issues and/or vertigo?
Studies show that balance, ­flexibility, and strength training improve mobility and reduce the risk of falling. Our balance programs focus on strength, endurance, motion, gait training and coordination for safe walking and preventing falls. If you need the assistance of a cane or walker, FYZICAL therapists will match you with the appropriate device and provide training for safety.  Our goal, however, is to help you improve your balance so that you will no longer need a device!
At FYZICAL, our therapists realize how important balance and walking is for independent living, as well as for work activities, exercise, sports and enjoying life in general.
"There is good evidence that for the specifi­c diagnostic group of BPPV (positional vertigo), physical (repositioning) maneuvers are more effective in the short term than exercise-based vestibular rehabilitation; although a combination of the two is effective for longer-term functional recovery." Vestibular rehabilitation for unilateral peripheral vestibular dysfunction.  Cochrane Database Syst Rev. 2015 Jan 13;1. McDonnell, M.N. and Hillier, S.L.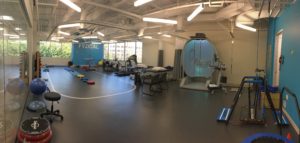 Why Fyzical of Shady Grove?  
We use the latest state of the art technology to assess balance and we have safety overhead system throughout the gym to ensure safety of our patients while challenging their sense of balance. Our physical therapists are highly trained to assess vestibular dysfunctions and provide effective treatment.
How do I know if I need this kind of therapy?
We provide skilled physical therapy services to those who are at risk for falls or have fallen before, are concerned about their balance function, and/or have vertigo.  We can screen you for fall risk during your initial evaluation if you are unsure if you need this.
How can I get an appointment?
You can give us a call at 240-361-9000 ext. 1 and one of our patient care specialists will be able to make an appointment for you. Even easier, go to our website, www.ENT-MD.com and you can click on "Schedule an Appointment" and make an appointment anytime. We even have staff that monitors your online appointment request on the weekends.
Do I need a referral from the doctor?
You only need a referral if you have an HMO insurance plan that requires referrals.
What do I need to bring on my first visit?
You will need to bring a photo ID, insurance card, list of medications, and a completed Client Health Questionnaire.
What does an initial evaluation entail?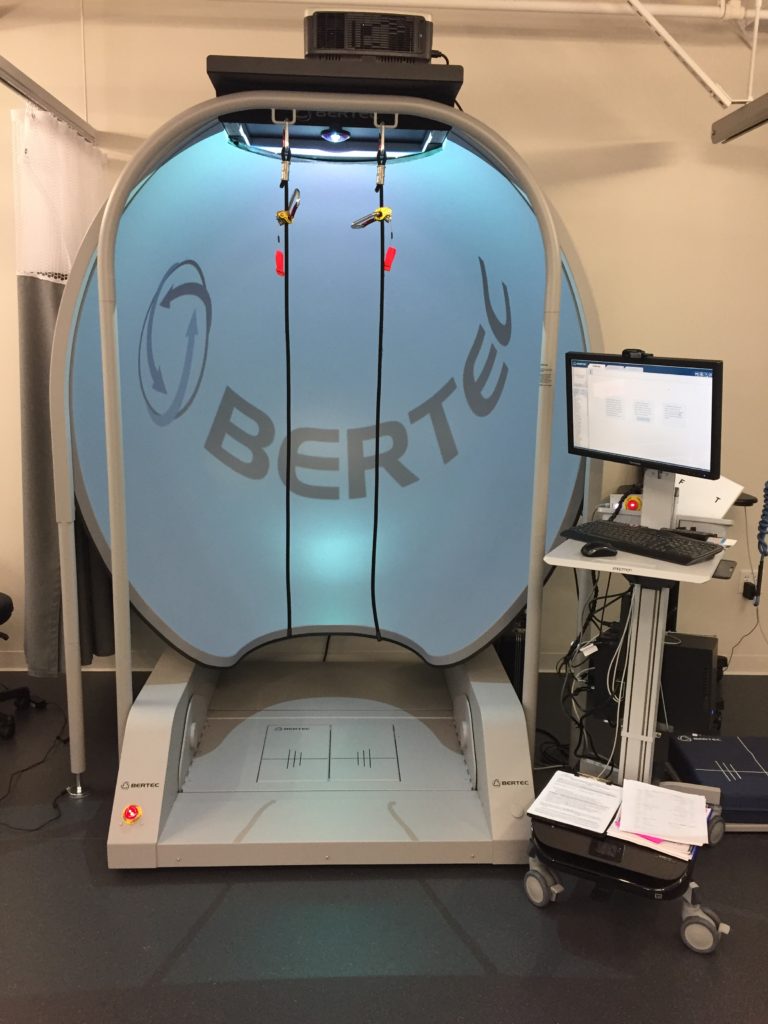 We recommend doing the CDP (Computerized Dynamic Posturography) first to assess the whole balance function which includes your somatosensory, visual, and vestibular systems. After that, we do a thorough initial evaluation to assess your balance and walking ability. At the conclusion, we discuss an individualized program that is best for you based on all the information we gathered from the assessment.
How long would I have to do therapy?
Depending on your specific condition, it can be as few as 1-4 sessions; balance retraining is a longer process of about 8-12 weeks.
How often would I have to come in?
We recommend coming in 2-3 times per week for optimum progress.
How long would treatments last?
Initial evaluation and physical therapy sessions last for 40 minutes.
Will my insurance cover this?
Usually.  One of our patient care specialists will check your insurance benefits for you to confirm if physical therapy is covered prior to your first visit.