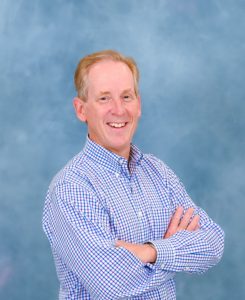 John M. Bosworth, Jr.
M.D., FACS
"I'm always learning. That's something I really enjoy about being a doctor. It's exciting to learn about new techniques, bring them to patients and see the difference these advances make for people. It's why I became a doctor."
MD: Uniformed Services University of the Health Sciences, Bethesda, MD, 1987
Residency: Ear, Nose and Throat, National Naval Medical Center, 1995
Internship: Department of Internal Medicine, National Naval Medical Center, 1988
B.S. University of Maryland, College Park, MD, 1983
Awards and Recognitions
First Place, Society of Military Otolaryngologists, Resident Research Award, 1994
Charles A. Hufnagel Resident's Paper Competition, 1995
One of the first surgeons to perform Balloon Sinuplasty on the East Coast
Washingtonian Top Doctor since 2005
Google and Health Grade Reviews: 4.8 of 5.0 stars
STAYING ACTIVE IN THE PROFESSION
"Patients deserve the latest advancements as they become available. My membership in professional associations allows a valuable exchange of information in order to bring my patients better care and more options."
Diplomate: American Board of Otolaryngology
Member: American Academy of Otolaryngology/Head and Neck Surgery
Washington Metro Otolaryngology Head and Neck Society
American Medical Association
Maryland State Medical Society
Montgomery County Medical Society
Montgomery County/Prince George's County Pediatric Society
Author: Has had abstracts and articles published in various professional publications
Lecturer: Has given oral presentations at meetings of professional organizations
Assistant Professor of Surgery: F. Edward Hebert School of Medicine, Uniformed Services University of the Health Sciences
BROAD RANGE OF EXPERIENCE
"My prior military service has made me a more well-rounded physician. As a Naval Flight Surgeon for three years, I was solely responsible for the medical care of my squadron's pilots, navigators and support crew, particularly during deployments to Bermuda and Iceland. I also served as the Navy's sole ENT on board the USNS COMFORT, a trauma-care ship, for three years. Lastly, after graduating from my residency I continued at Bethesda Naval Hospital as an attending physician, teaching the medical and surgical aspects of ENT to medical students and residents."
RESPECTED BY COLLEAGUES
"Hospitals do not grant the privilege of performing procedures at their facilities to everyone. Only after rigorous, meticulous peer review are hospital privileges extended. I am honored to be associated with these fine hospitals, surgery centers and academic institutions."
On Staff: Surgery Center of Rockville and Shady Grove Adventist Hospital
As active residents of Rockville, Dr. Bosworth and his wife, Ellen, enjoy spending time with their two children, Daniel and Matthew.