Madeleine Cissna has been practicing Audiology in the Washington metropolitan area since her graduation from Gallaudet University with an M.S. in Audiology in 1999. She earned a Doctorate of Audiology in 2007 from Salus University, as well as a B.S. in Hearing and Speech Science from the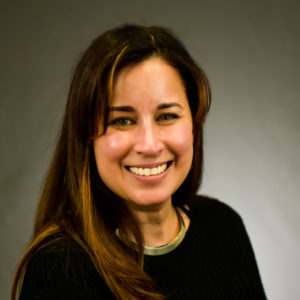 University of Maryland at College Park, and a B.A. from the University of Denver in Psychology. During a 13-year period beginning in 2001, Madeleine enjoyed a rewarding career working for the U.S. Army, starting at the Walter Reed Army Medical Center as a staff clinical audiologist, then advancing to Chief of Audiology in 2009. In 2012, she continued her work for the U.S. Army as Hearing Conservation Consultant at the U.S. Army Public Health Command in the Army Hearing Program. Following her career with the Army, Madeleine moved into the private sector joining Gentex Corporation's Aegisound hearing protection and communications business where she worked as a Hearing Protection Specialist.
Madeleine loves being an Audiologist and appreciates the opportunity to serve patients of all ages. She grew up in Washington, D.C., and currently lives in Kensington, MD where she treasures time spent with her two children and their three dogs, Dooey, Kenny and Chloe.